Since 2005
Online Edition

The best mind games
for print and new media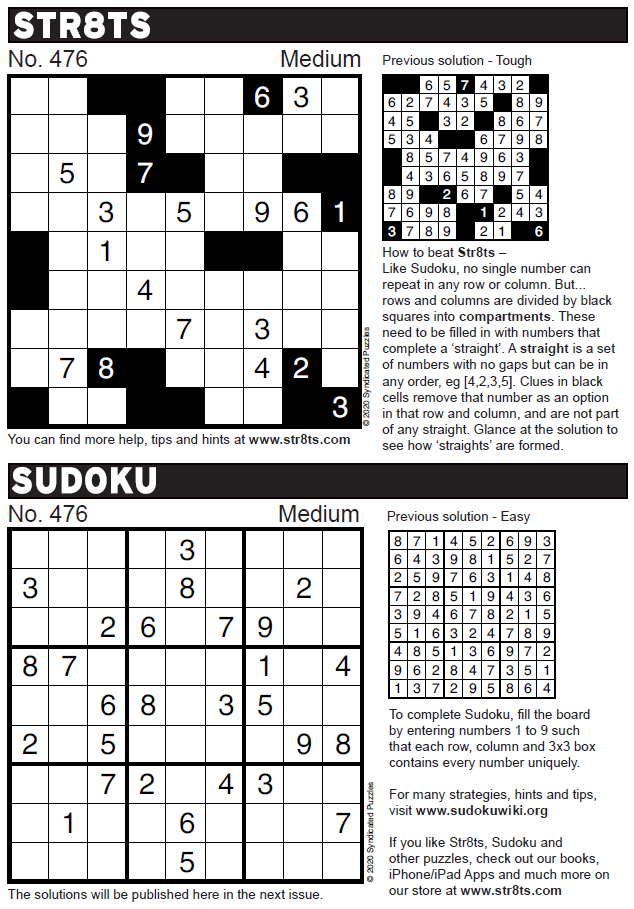 Why so Special?
Jeff and Andrew offer some very unique and cleverly designed games for your readers. Being puzzle fanatics ourselves we know what goes into a great game and we have compared our puzzles to many other publishers. Puzzles have a natural place in newspapers and magazines but we want you to choose us over publishers. Here are some reasons why:
No guessing required. We have developed puzzles where a logical sequence to the solution can be found. This may be obscure on the hardest puzzles but we'd never publish a puzzle that required the solver to guess. Guessing is a major turn-off for solvers.
Our puzzles are carefully graded. We use a statistical method on large samples to determine grade bands. The logical possibilities at the core of the puzzles are used to score the puzzles in addition to some clever heuristics. Very few puzzle publishers take this approach – and some even use simple methods such as 'number of clues'!
We support your reader base. If you have questions from your readers about the puzzles – anything from being unable to solve or to question the strategies, we'd be happy to field them. We have extensive documentation on-line and some excellent FAQ email replies.
Why Not Try Something New?
Interest in Sudoku is still very strong and is now a staple along side the crossword. But readers are always ready to try something new and different – as long as it tests their abilities and challenges their thinking. We think Str8ts does that.
Str8ts is a huge hit in Germany with the prestigious Süddeutsche Zeitung printing the puzzle daily and offering numerous books. We offer an online version as a 'player' such as the one at Augsburger Allgemeine
Try Str8ts - we believe you readers will be pleasantly surprised. If you get a good response we can talk about running the puzzle for longer. We are very confident the puzzle will become a hit.
For more examples, strategies and to play on-line visit www.str8ts.com